FLORPINUS has developed continuous improvements in its processes, not only those related to production but management as well. Adaptation to the most diverse regulations, standards and certification processes are examples of the commitment that FLORPINUS disseminates throughout its structure. Thus, FLORPINUS presents differentials that are duly recognized by its partners.
Sustainability Program - TfS (Together For Sustainability)
As per the needs of customers and all stakeholders with our company, FLORPINUS follows the TfS – Together for Sustainability program, and is audited under the program.
FLORPINUS has production of KOSHER resins available to customers.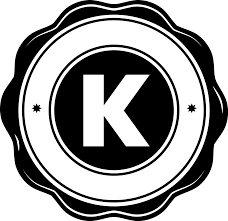 Present in our culture for several years, FLORPINUS promotes and uses Good Manufacturing Practices in its production process
Hazard Analysis and Critical Control Points
As a result of demand and higher customer quality requirements, FLORPINUS Indústria Química has implemented HACCP (Hazard Analysis and Critical Control Points) procedures in its process.
The FLORPINUS team includes professionals trained to meet requests related to Regulatory Affairs and to enforce the national standards regulated by the ABNT and in accordance with international standards of the GHS.
Business transparency, respect for customers, suppliers and employees are the basis of the FLORPINUS Code of Conduct.
FLORPINUS lndústria Química, inserted in the turpentine, gum rosins and gum resin derivatives production market, and aware of its commitment to its stakeholders, considers Quality, Environment, Occupational Health and Safety, and Social Responsibility as priority factors for the development of its activity. As such, the company has a Management System that guarantees the best development of its products and processes, and the Senior Management has defined the following principles:
– To meet the customer, their expectations and needs, delivering the products according to the proposed characteristics;
– To identify and monitor the business risks (internal and external), related to the various stakeholders;
– To train, inform and raise awareness among employees by enhancing their knowledge and promoting internal interaction;
– To work internally on the values of Health and Safety at Work, aimed at the prevention of accidents;
– To follow its Code of Conduct, praising the best principles of Social Responsibility;
– To make employees aware of the environmental aspects and impacts generated;
– Environmental protection and preservation, controlling and optimizing production processes;
– To comply with the legislation and other legal requirements applicable to their processes and products;
– To continuously improve the management system implemented, in order to present an increase in environmental performance and quality.