FLORPINUS Indústria Química was born in 1988, in the City of Campo Largo, under the name of Resinas Yser Ltda, as a result of the investment of a group of Portuguese entrepreneurs. In order to produce gum rosin and gum rosin derivatives for the domestic and export markets, it began to consolidate itself in the Brazilian and global markets as a reference supplier. In 1999, Euro Yser SA entered into the company, becoming the controlling company.
Resinas Yser maintained its name and continued to grow, making several investments in the course of its history. In 2010, it expanded production capacity with the construction and expansion of facilities, offering a wider range of products to the market.
In 2013, it expanded its gum rosin distillation capacity with the installation of another column and, in 2015, it renovated a substantial part of the equipment by installing a biomass boiler and renovating more equipment.
In 2016, there was a new shareholding change in the company that culminated in the name change, in 2017, to FLORPINUS Indústria Química Ltda. That same year, a new reactor was installed that allowed the company to now hold a production capacity of 18,000 tons of gum rosin derivatives and 30,000 tons of gum rosin.
In 2020, Florpinus Industria Quimica became the head office company of the group, transforming its companies – Florpinus Industria de Resinas and Florpinus Resinagem – into branches in Itapeva/SP.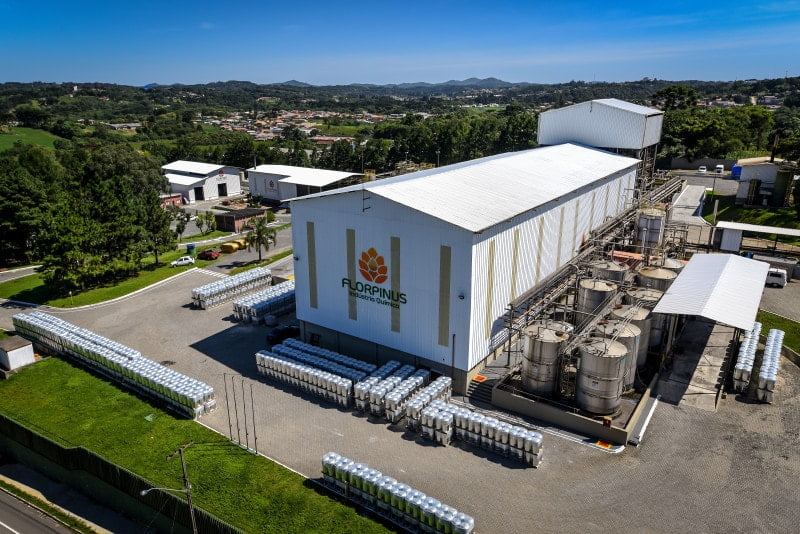 The history of FLORPINUS Indústria de Resinas began in 1978 in Joaçaba, in the state of Santa Catarina, when the company Resisul Indústria Química S.A. was born.
First, the company was intended for the purchase and extraction of forest products, oils, resins and other products from the extraction, distillation and manufacture of wood, and the industrialization and commercialization in the Domestic and Foreign Market. Thus, the beginning of the resin production took place in a forest, with 320,000 trees, belonging to the company CAFMA, in the city of Agudos in São Paulo. After that, extraction began in several forest areas, for example, in various areas belonging to the Forest Institute of the State of São Paulo and also in other areas of CAFMA.
In 1981, the company was sold to Companhia de Produtos Quimicos Bononia S.A., part of the Ultra Group, and was renamed Resisul Florestal Ltda, changing its headquarters to Itararé and then to Itapeva, in the state of São Paulo.
In 1995, the company was renamed Ultraquímica Florestal Ltda. Subsequently, in 2000, the Portuguese company SOGEMA SGPS SA bought it and renamed it Resisul Agroflorestal Ltda.
In 2016, Resisul Agroflorestal underwent another change in shareholding control, seeing its name changed to FLORPINUS Indústria de Resinas Ltda in 2017.
FLORPINUS Indústria de Resinas currently has a gum resin cleaning unit in Itapeva that processes 35,000 tons of resin per year.
At the end of 2020, Florpinus Industria de Resinas was incorporated and became a branch of Florpinus Industria Quimica Ltda.
Actually, FLORPINUS has a resin gum cleaning unit in its branch that processes 35,000 tons of resin per year.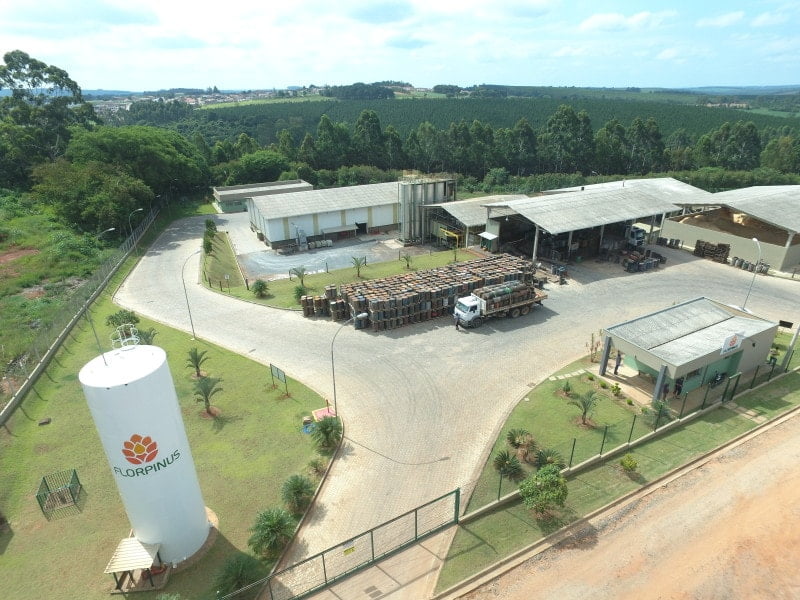 FLORPINUS Resinagem was born in 2014 with headquarters in Itapeva/SP under the name of RNB (Resinas Naturais do Brasil), with the objective of proceeding with resin extraction activities. With quality and excellence, its performance has grown over the years, proceeding with resin operations in all new areas contracted by the company.

FLORPINUS Florestal, a name acquired since 2017, was widely known in the market under the name of Resisul Fortaleza, especially for the forest assets that the company controls and which are a reference in the world of Brazilian resin extraction. In addition to having forest assets, FLORPINUS Florestal also invests in the development and production of Pine seedlings, especially for the production of resin. All of this while thinking ecologically and respecting our environment.
Currently, its shareholders decided to come back the genesis of its name, changing it to Resisul Agroflorestal.